International Artificial Intelligence Summit and Expo 2021
to be conducted Virtually under the Aegis of Forum for Rural Empowerment & National Development (FREND).

Conference Dates - 7th & 8th Aug 2021

India Startup 360 (IS360) is an earnest effort to bring budding Startup initiatives across India under one roof and create an ecosystem which will nurture them and ensure they succeed in their effort. Industry leaders from various Domain have joined hands in this Mission and have pledged their support to ensure 100% success of this effort. COVID-19 not only derailed the Global economy & shattered many Business dreams but also has opened many avenues.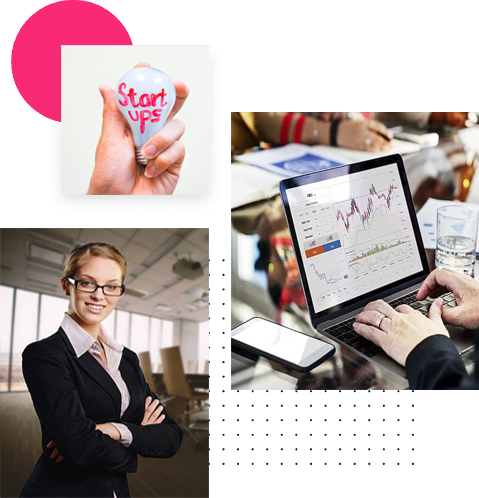 Technical advancement of  Engineering and Management and allied Studies to achieve Rural Empowerment, Founded by Major General Tajuddin Mhaisale,  a Visishit Seva Medalist and instrumental in establishing an Ecosystem for innovation in the Indian Army and mentoring an Incubation Centre.
Objectives of the Conference
Objective of the conference is to provide a common platform to Researchers from all the fields of Engineering & Management to exchange their views and ideas to develop sustainable technologies for the International Business Resilience and Development. Artificial Intelligence started playing a key role in disrupting old processes and in transforming the entire Business ecosystem and human life chain. Opening avenues of revolutionary thought process and abundance of knowledge and then good values. In the era of globalization and competition, there's a need to have coordination between artificial intelligence and human compassion.
Original contributions based on the results of research and developments are solicited in the following major field:-
Automotive
AgriTech
Bioscience
Creative Services
Data
Education
Finance
Gaming
Healthcare & Medicine
Internet of Things
Manufacturing
Transportation & Logistics
Small Business
Retail & ECommerce
Recruitment & HR
Public Relation & Telecommunication
Any other topic relevant to the conference theme in the field of Computing, Information, Electrical and Electronics will be considered.
Call for papers Registration opens on 1st June 2021
Registration closes on 30th July 2021
Last date for receipt of Abstracts 3rd Aug 2021
Announcement of accepted Abstracts 5th Aug 2021
Conference dates - 7th & 8th Aug 2021
Publishing Scopus Journals by end September 2021
Publishing of SCI Journals by end November 2021
Founders
Major General Tajuddin
Dr. Parthasarathy Iyengar (Retd)
Advisory Committee
Mr. Abdul Shakoor, Member NITI Aayog
Dr. B. Amutha, SRMIST, Chennai
Dr C R Rene Robin, Sai Ram Group of Institutions
Prof. R Rajkumar, SRMIST, Chennai
Dr. Omar Farooq, ZH College of Engg, AMU, Aligarh
Dr. Saif Siddiqui, Jamila Milla Islamia, New Delhi
Secretaries
Prof. Pramod Kanjalikar
Executive Members
Mr. Senthilkumar
Dr. Elangovan, Veltech University
Dr. Md Bilal (Retd)
Dr. Adil Khan
Prof Ravi Deshmukh, MGM University
Dr. Md Bilal
Dr. Prakash Sharma
Mr. V. Ravi
Mr. Prasoon Sharmalamia,
Convenor


Dr. Parthasarathy Iyengar/IMAGE Business School, Bhilai, Chhattisgarh


Co-convenors


Prof. Dr. Adil Khan/OP Jindal University, Raigarh, Chhattisgarh

Prof. R Rajkumar/SRM University, Chennai


Members


Prof. Balaji Thiru/VelTech University, Chennai

Prof. Pramod Kanjalikar/Vishwakarma Institute of Technology, Pune

Prof. Dr. Elangovan/Veltech University, Chennai

Prof. Ravi Deshmukh/JNEC, Aurangabad